Preparation time: 10 minutes
Cooking time: 8 minutes
Quantity: 12 bites
> INGREDIENTS:
For the guacamole:
1/2 avocado
1 tbsp. lemon juice
1/2 tsp. ground cumin
Salt, pepper
For the pico de gallo:
1 small tomato
1/2 red bell pepper
1/4 red onion
1 tbsp. lemon juice
Salt, pepper
For the bites:
12 tortilla chips
Fresh cilantro
A pinch of ground chili or paprika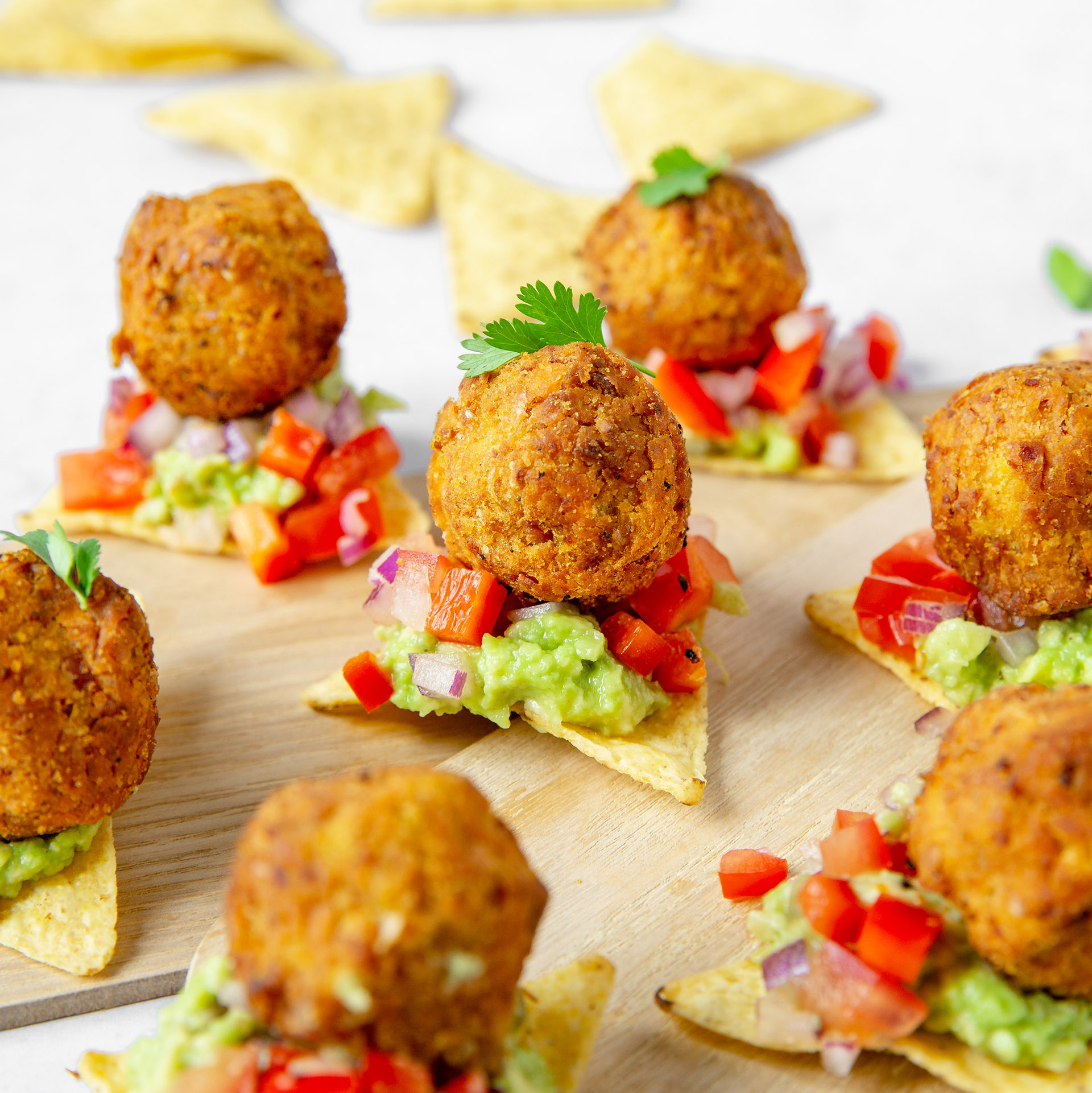 > PREPARATION:
Prepare the guacamole:
Place the avocado, lemon juice, cumin, salt and pepper in a flat-bottomed container and mash with a fork.
Prepare the pico de gallo:
Rinse and de-seed the tomato and red pepper and dice. Peel and finely chop the red onion.
Add the lemon juice, salt, pepper and mix.
Assembly:
Cook the HARi&CO chickpea balls in a pan with a little bit of oil.
Assemble the bites by placing a spoonful of guacamole and a spoonful of pico de gallo on each tortilla chip. Add a HARi&CO chickpea ball and decorate with fresh cilantro and a hint of chili pepper.
Recipe by Alice Pagès
Enjoy your meal!