Preparation time: 15 minutes
Cooking time: 10 minutes
Quantity: 1 serving
> INGREDIENTS:
For the sauce:
50 g cashews
60 ml non-dairy milk
1 tbsp. mustard
1 tsp. cider vinegar
2 tbsp. nutritional yeast
1 tsp. garlic powder
1 tsp. onion powder
1/4 tsp. ground turmeric
1 pinch of salt
For the mac and cheese:
120 g pasta
Fresh chopped parsley
Red pepper flakes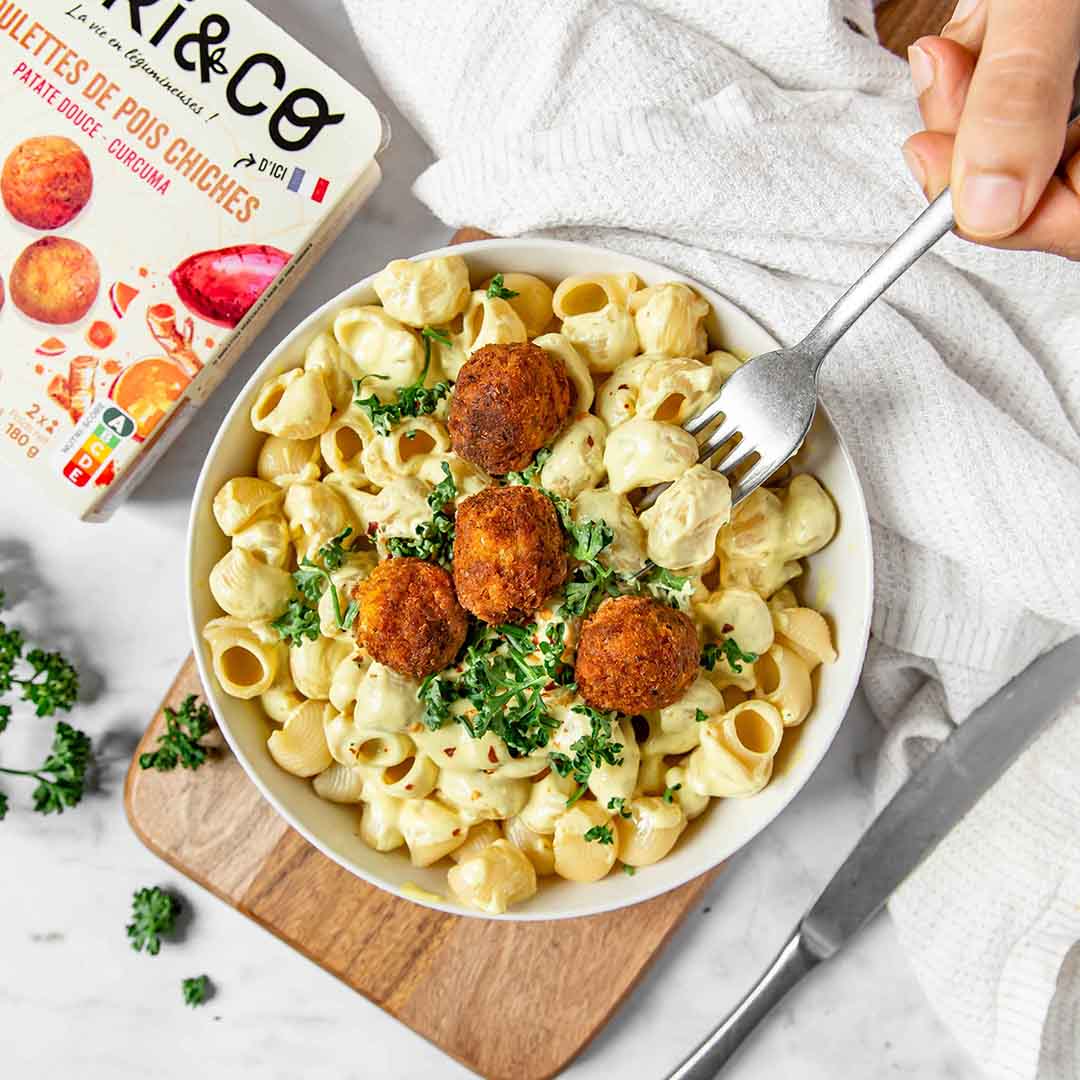 > PREPARATION:
Rinse and soak the cashews in boiling water for 15 minutes.
Meanwhile, cook pasta according to package instructions. Drain and set aside.
Once the cashews have softened, drain them and place them in a blender with the remaining sauce ingredients. Blend at full speed until the sauce is smooth and creamy. Taste and adjust the seasoning.
Brown the HARi&CO chickpea balls in a dry pan.
Pour the sauce into the hot pasta and toss gently to coat. Serve on a plate with chopped fresh parsley, a pinch of red pepper and the HARi&CO Chickpea Balls.
Recipe by Alice Pagès
Enjoy your meal!