Preparation time: 10 minutes
Quantity: 2 servings
> INGREDIENTS:
For the gazpacho:
200 g cucumber
100 g zucchini
100 g peas (fresh or frozen)
80 g green bell pepper
1/2 clove of garlic
1/4 white onion
1/4 bunch of fresh mint
1/4 bunch of fresh cilantro
1/4 bunch of fresh basil
1 tbsp. olive oil
1 tbsp. lemon juice
1 tbsp. white wine vinegar
Salt, pepper
For the side: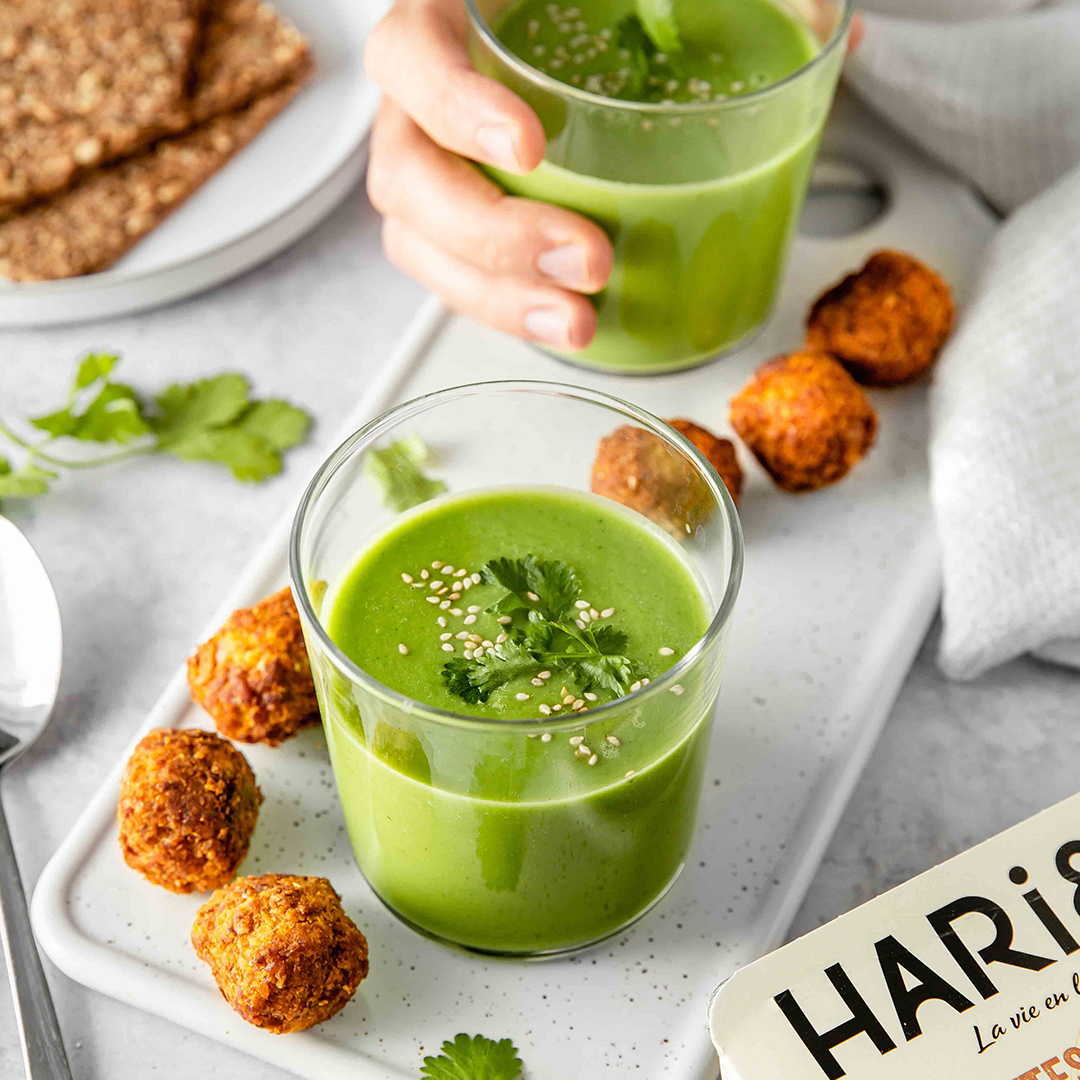 > PREPARATION:
Prepare the green gazpacho:
Wash and cut the cucumber and zucchini into large cubes (no need to peel). Wash, de-seed and chop the green pepper. Peel and finely chop the garlic and onion. Rinse and chop the mint, cilantro and basil. If the peas are fresh, blanch them in boiling water for 2 minutes.
Place all the ingredients in a blender and mix until perfectly smooth and creamy. Then add water, starting with 100 ml and gradually increasing until the desired consistency is obtained.
Assembly:
Brown the HARi&CO chickpea balls in a dry pan.
Serve the gazpacho chilled in verrines, decorated with fresh cilantro and sesame seeds, and accompanied by crackers and HARi&CO chickpea balls.
Recipe by Alice Pagès
Enjoy your meal!